Today at work I wore Putumayo because they want customer snaps to put on their blog!
Posted by Putumayo: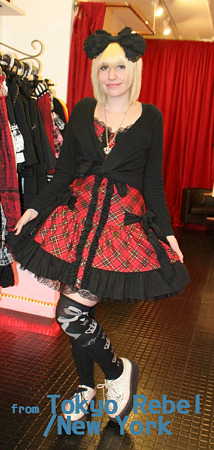 Head Bow - Baby the Stars Shine Bright
Cardigan - Forever 21
Dress - Putumayo
Socks - Putumyo
Shoes - Demonia
Ah dressing girly!!!?!?
Also did a Tokyo Rebel video on new SPR stock!