Today at work I walked in to a new shipment of SexPot Revenge!
Such a good surprise!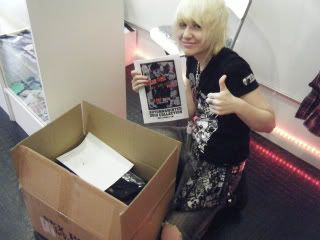 Stocked all of that and put out some new Innocent World too. The store is looking fuller!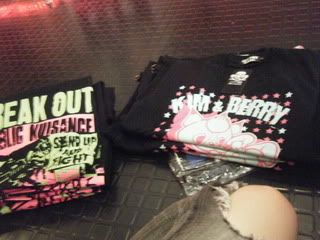 I got visited by a bunch of people and the store was busier in general today. Nicole bought the last Fatasic Dolly dress we had as well. My SexPot Harem pants came in and I also ended up getting the shirt above on the right! Also got SexPot tshirts in XL sizes now so Jeff grabbed one up and wore it right away!
Kate and Sandra picked me up after work and we got yogurt and groceries then went home where I learned to make Ramen! Even if it was simple I was proud!
And my outfit: