Yesterday I went out for my friend Nicole's birthday! I got tohang with a lot of my friends so it was exciting! We went to Madeline's on 23rd, which is a Macaroon cafe!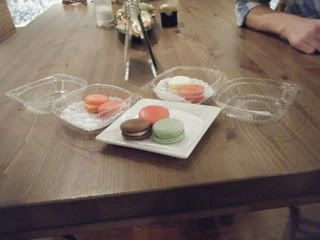 I've been to only two here in the city before but Madeline's is definitely the place to go! It's really cute, with a seating area filled with antique furniture, and the macaroons are really flavorful and fresh!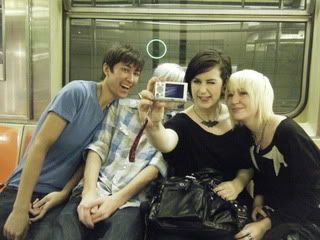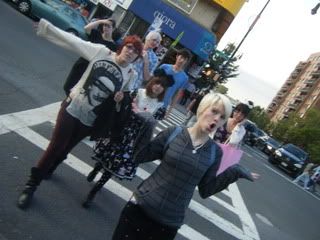 We went to Flushing and took Purikura. Somehow we fit 9 people into the booth for a set!
For dinner we went to Oh Taisho! at St Marks and got Nicole a cake! It was a really great party!
And my outfittt: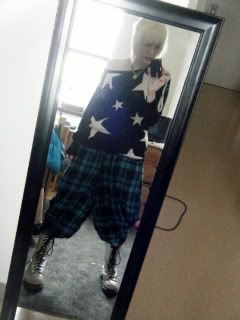 With my new harem pants from SexPot Revenge! 8D